If you want to keep your office secure and use an efficient attendance system too, opt for a biometric attendance machine like the Compucare Classic Bioface. Face recognition technology makes this security system a must-have. It helps you to monitor the entry and exit times of employees and visitors and also allows you to create checkpoints to deny or grant access. In addition to one unit at the entrance to your organisation, you can have one placed on every floor or even at the door for particular rooms if needed. An automatic machine not only allows you to keep tabs on comings and goings, but also is quite helpful as it allows you to track attendance and thereby simplify the payroll system. It reduces attendance calculation errors, increases productivity and helps you save money too. So what are you waiting for? Shop online for this Compucare product at Snapdeal at an affordable price.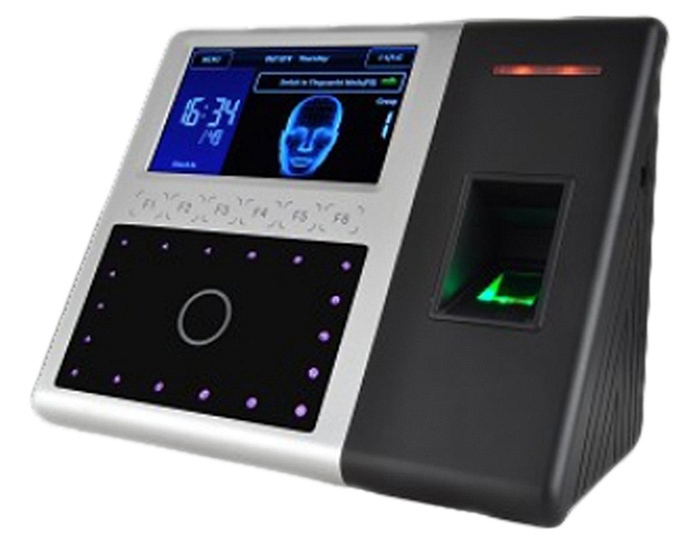 Technology, Power and Storage Capacity
The Compucare Classic Bioface makes use of technologies like fingerprint recognition and face recognition. This allows you to prevent time wastage and proxy attendance issues. If you have restricted areas that are only for a select few, you can place it at the entry of that area to know who is accessing the area when and for how long. This product can be used in conjunction with CCTVs for a complete monitoring system setup. The product has special stereo dual sensor. The finger print capacity is 2000, the face template capacity is 1200 and the transaction capacity is 1,00,000.
Audio/Visual and Communication
This attendance system has a display with a high resolution and the display language is English. The keypad has a number of keys. The Compucare Classic Bioface has an infrared camera with a high resolution.
Major Applications
This Compucare product can be used in any place of commerce like a corporate office, a bank, a mall, a hotel, a restaurant, a gym or club, etc. Places with a large labour force like warehouses, factories and workshops will also benefit from a system like this. It can even be used in schools and colleges to record attendance. In fact, serviced apartment buildings and gated communities can also use it with a surveillance system to ensure added protection and restrict unwanted visitors.